Our
Hipee panty/pad set
combines the hip and butt padding together into 2 pads - each pad covers one sode of the body from butt to hip.
Having only two pads makes a smoother and more natural transition all around. The Hipee comes with the specialized pocket-panty and a set of foam pads that provide a light to moderate boost.
But as always at Bubbles, we offer additional options: (1) a
thicker foam pad set and/or (2) a set of pads made of natural-feeling silicone (which also provides a more noticeable boost as compared to the foam padding).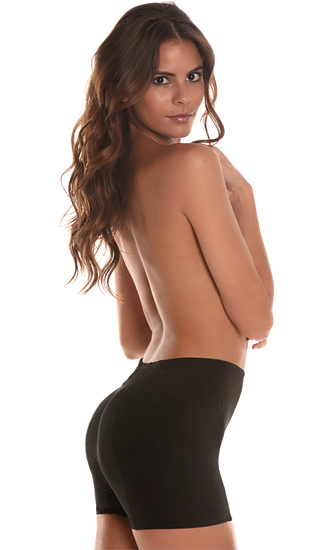 Our Glamour Gal panty/pad set features our patented silicone hip-to-butt pads that not only look real, they feel like a natural extension of your own body. And we designed the Glamour Gal with a high-quality, strong-control powernet material that securely holds the pads in place while also slimming and smoothing the midsection.
As our regular customers already know, here at Bubbles we are all about innovation and options!
If you still have questions about which product might be right for you,
contact us
so we can help you decide what will work best for you.
We even have lots of options for reaching out! Give us a call, send an email, start an online chat or chat-by-text from your mobile phone:
https://goo.gl/CM6aFy